The OldHammer Halflings Kickstarter has less than 24 hrs to go, and it is about to unlock the 2nd stretch goal.
We also added a pledge group for those interested in placing their collection of Halflings on Horses!!  For $75 we are offering 2 Bill, 2 Kenny, and 2 Tom horse models for converting Halflings to be riders.  We decided on this after getting the final word that the new Horses will fit the current Halflings stance.
We are very excited about this as we really liked the look of these little fellas on their mounts!  Hope you are too!!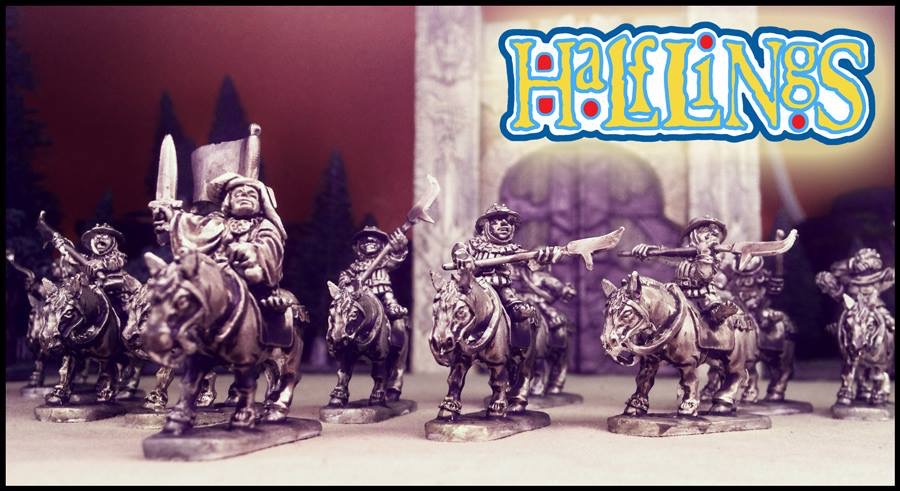 Progress so Far…