Well, that went quick!!! In just under 24 hrs we hit our funding goal!
Thanks to those out there letting people know about these Halflings hitting the scene.  We have begun discussing stretch goals.  If you want to be in on the discussion before they are set in digital stone and you have not pledged to the Kickstarter, consider pledging at least $1 so you can participate in the comments on the Kickstarter.
Looking forward to everyone's comments!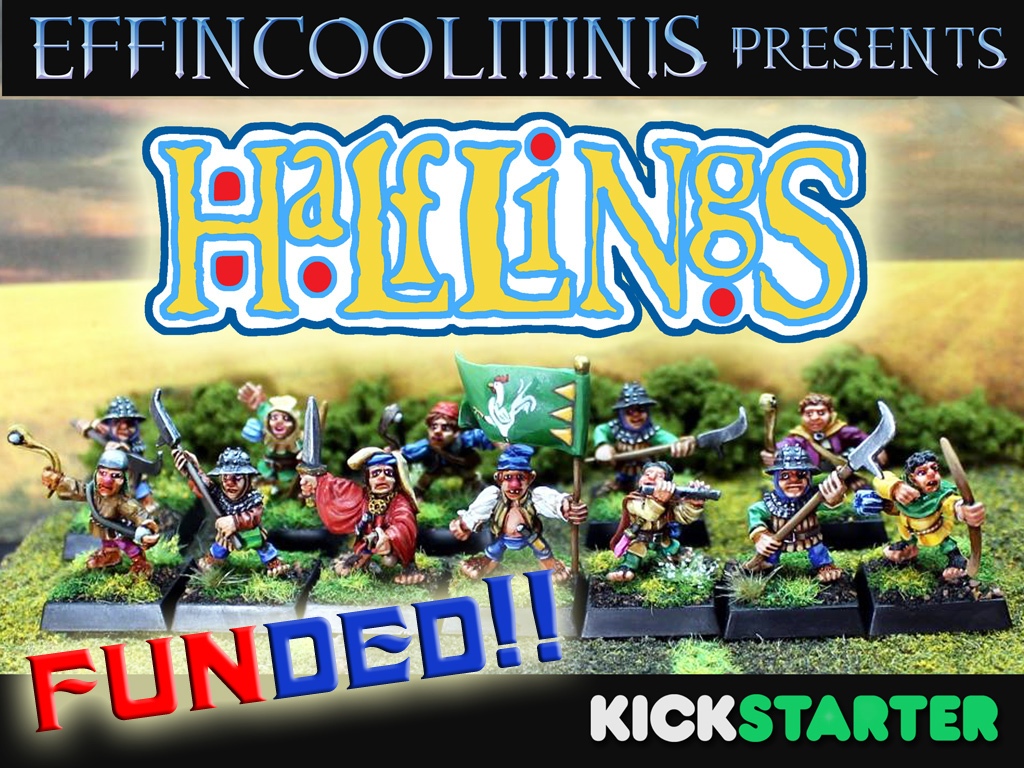 Progress so Far…