Publications
Showing all 3 results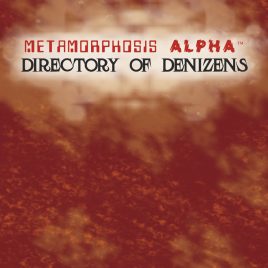 James M. Ward's Directory of Denizens
More about this 16 page DIGITAL .PDF DOWNLOAD:
Directory of Denizens This compendium contains 25 full-color creature images and their statistics for play in James M. Ward's Metamorphosis Alpha universe.
$

1.99
Add to cart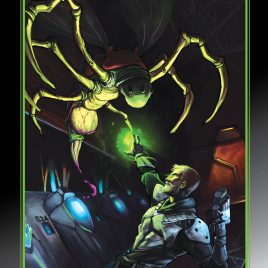 James M. Ward's Arise the Ancients
More about this 40 page DIGITAL .PDF DOWNLOAD:
ARISE THE ANCIENTS Waking from cryo-sleep you and your team find yourselves within a horrifically darkened and vastly changed base of some sort. Every turn provides a sense of danger mixed with some remnants of past technologies and its comforts.
Written by James M. Ward creator of Metamorphosis Alpha(tm).
$

4.99
Add to cart
Glogg Bangshead & the Cavern of Curses by Willie Walsh
This pdf is a brilliantly written campaign starter designed for 5 level Pathfinder adventurers. It is full of rich character descriptions and mysterious ancient histories that will keep your players both laughing and craving more. "set in a settled valley, bordered by wilderness where traces of an earlier civilisation are to be found. A community of farmers lately made prosperous by the improvement of a local distillery look forward to the future. But the past is never far beneath the surface..." Written by long time adventure writer & Dungeon Magazine contributer, Willie Walsh!
$

2.99
Add to cart